The Botanical Society of America
Our Mission: To inspire and promote an inclusive global community committed to advancing fundamental knowledge and innovation in the botanical sciences for the benefit of people and the environment.
Strategic Priorities
Human Diversity, Equity and Inclusion
Research and Scholarly Excellence
Organizational Impact and Visibility
Professional Development
To see the BSA Strategic Plan click here (PDF).
---
Diversity and inclusion are core values of the Botanical Society of America. Click here to read BSA's 2020 Response to Racism Against our Black Colleagues and Community. Click here to read our 2021 Statement Against AAPI Racism.

To provide feedback to the Society on ways we can make improvements in relation to DEI, please use this form.
---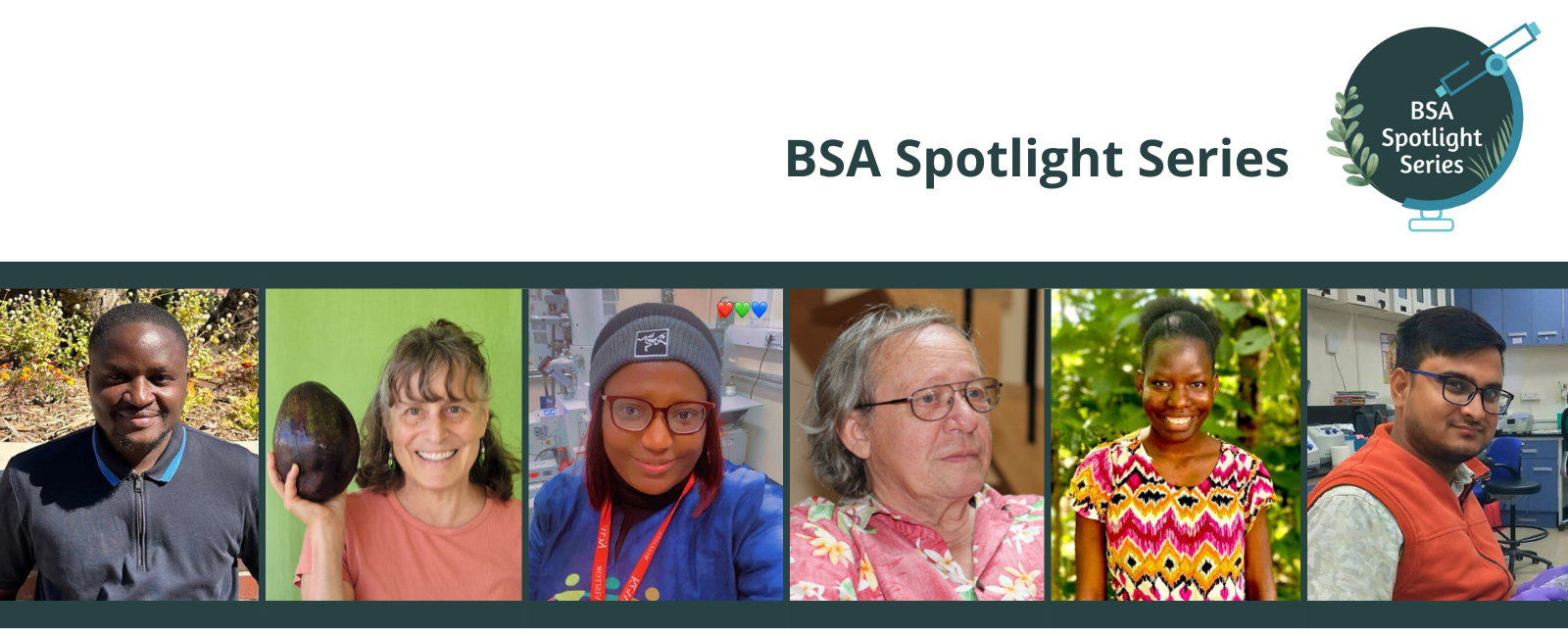 The BSA Spotlight Series highlights early career scientists in the BSA community and shares both scientific goals and achievements, as well as personal interests of the botanical scientists, so you can get to know your BSA community better.

Click here to visit the BSA Spotlight Series hompage.
---
Free Zoom Backgrounds


Thank you to everyone who came to Botany 2021 - Virtual! We have included the beautiful Anchorage, Alaska and Boise, Idaho Zoom Backgrounds on our BSA Zoom Backgrounds Page. Simply visit the page, click on the image that you want and a larger image will load. Download that image for a perfect zoom background.
---
Society Publications & Research Journals
EDITOR-IN-CHIEF OPPORTUNITY ALERT
The BSA is looking for a mission-driven person with vision, dedication, and a desire to lead a young and growing plant methods journal to be the next Editor-in-Chief of Applications in Plant Sciences. Apply or nominate someone else today! Deadline for nominations: October 8, 2021; deadline for applications: November 12, 2021. To find out more, click here.

BSA WRITING WEBINARS & DISCUSSIONS
"Learning to Write Your Story Well"
"Getting Your Paper Published: An Editor's Perspective"
To access recordings click here.
---
Educational Outreach
Want to make a difference in the classroom without setting foot in the classroom? Join PlantingScience to participate in online mentoring of 6-12 grade students around the world!