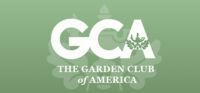 The Anne S. Chatham Fellowship in Medicinal Botany
FOR DOCTORAL CANDIDATES AND RECENT Ph.D.s IN BOTANY
Purpose: To protect and preserve knowledge about the medicinal use of plants, thus preventing the disappearance of plants with therapeutic potential. Providing this research opportunity for botanists can, in turn, assist medical science in its ability to protect lives and develop medicines.
History: The Fellowship in Medicinal Botany was established in 1997 by Anne S. Chatham (Mrs. Hugh), Jupiter Island (Florida) Garden Club, while she was Zone VIII Representative to the Scholarship Committee. Mrs. Chatham wrote, "My hope is that those who will conduct studies will find means to protect and/or save lives. We are continually made aware by the media that many are restored to health as a result of research and development of God-given plant material. l feel it is our moral duty to assist in the protection of these sources."
Provisions: Provides one annual grant award of $4500, intended to enable a student to pursue an avenue of research that might otherwise prove closed. Accordingly, the funds may be used to cover direct costs associated with travel, field studies, or laboratory research.
Eligibility: Open to students currently enrolled in Ph.D. programs at recognized universities and Ph.D. graduates who have received their degrees in the last five years. Eligibility is open to U.S. Citizens and permanent residents who are enrolled in a U.S. - based institution.
To Apply: Please see the Missouri Botanical Garden webpage for how to apply. Application proposals must be received at the Missouri Botanical Garden by January 31 of the year preceding study. Selection: Selection is by a panel of botanists appointed by the Missouri Botanical Garden and is approved by the GCA Scholarship Committee.
PLEASE NOTE: ONLY ONE GCA SCHOLARSHIP, FELLOWSHIP OR AWARD MAY BE APPLIED FOR ANNUALLY.
Fund: The Anne S. Chatham Fellowship in Medicinal Botany Fund is managed by the GCA.
Contact: Wendy Applequist wendy.applequist@mobot.org