BSA Impact Award
The Botanical Society of America Impact Award recognizes a BSA member or group of members who have significantly contributed to advancing diversity, accessibility, equity, and/or inclusion in botanical scholarship, research and education. This award aims to honor an individual, group, and/or institution for their impactful work that demonstrates a commitment to building a more diverse and inclusive community of engaged scholars. This can include, but is not limited to, influencing practices and policies and/or increasing access to knowledge and resources through research, teaching or outreach.
The Impact Award will be presented at the BSA's Award Ceremony during the Society's Annual meeting. The recognition also includes a plaque and award of $1000. BSA members are encouraged to self-nominate or nominate another BSA member or external group affiliated with the Society.
The award recipient or group will be invited to share insights into the contributions/accomplishments leading to their Impact with the botanical community. BSA will work with the award recipient to determine the best mechanism and to provide logistic and organizational support; some examples are a recorded and published video interview, a written profile in the Plant Science Bulletin, hosting an online discussion session, or presenting a seminar during the annual conference or as an advertised Botany360 webinar. The BSA DEI committee looks forward to working with the award winner to developing an event that centers their Impact.
---
Congratulations to our Impact Award Winners:

2022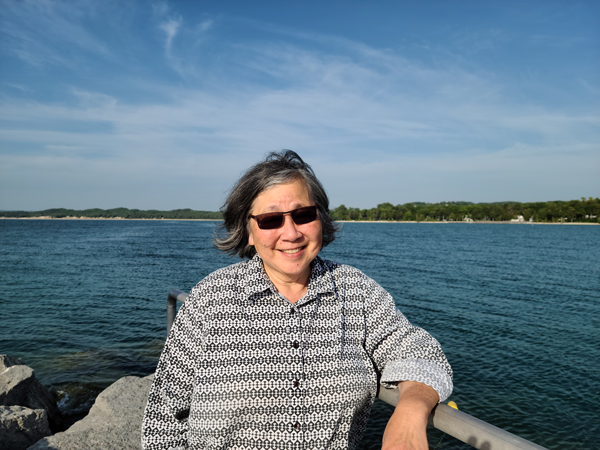 Dr. Ann Sakai, Professor Emeritus, University of California Irvine

It is a pleasure and an honor to announce that the first recipient of the BSA's Impact Award is Dr. Ann Sakai, Professor Emeritus from the University of California Irvine. In addition to being an excellent scientist, with research interests in evolutionary ecology and conservation biology, Dr. Sakai has been steadfast in promoting diversity and inclusivity during her entire career. Dr. Sakai attended SACNAS for several years on behalf of the BSA, reaching out to underrepresented students and promoting our botanical community and the PLANTS program to early career researchers while also judging countless talks at those meetings. Ann also served as BSA's first Director-at-Large for Human Diversity on the BSA Board of Directors.
Notably, along with a dedicated team, Dr. Sakai directed the NSF-funded PLANTS (Preparing Leaders and Nurturing Tomorrow's Scientists) outreach program for its first 11 years beginning in 2011. The PLANTS program provides undergraduates from diverse backgrounds with travel grants and mentors so that they can attend the national meetings of several societies focused on the plant sciences. This experience provides these students the opportunity to explore their academic and research interests in the plant sciences and to broaden their career opportunities.
Ann was tireless in her dedication to the program and her hands-on support of each and every student (over 100) that came to BOTANY through the PLANTS program. Scholars in the PLANTS program say that from the very first morning meeting with the rest of the PLANTS cohort, Dr. Sakai "set a tone of inclusivity and welcomeness" that has become a signature of the program. Not only did she support students during the meetings, making sure they had what they needed, attending their talks, and introducing them to other botanists, she provided support and encouragement as they subsequently developed their interests and career goals. She kept in touch with many of them throughout the years, helping to edit their CVs and their grant proposals, writing letters of recommendation and tracking their career paths. The personal connection, feeling that she has been "in their corner" throughout their botanical journey, has been as important for many students as the program itself.
According to one of the 2011 PLANTS recipients, who is currently an Associate Professor, "Ann is quite literally changing the makeup of our BSA meetings and the field of botany as a whole, one undergraduate at a time"—and thus is fully deserving of the BSA's first-ever Impact Award.